Consequences of Missing Teeth
Before we go into the details of what dental implants are and their many benefits, we think it's important for you to understand what can happen when missing teeth are left missing, and even with traditional restorations that sit on top of the gums.
Surrounding teeth shift and rotate to fill the gap.
When teeth move, it can cause problems for your alignment and bite.
Alignment and bite changes can cause pain and TMJ dysfunction.
Underlying jawbone and gum tissue deteriorate without the support of the tooth root.
The face becomes sunken in without healthy teeth and jawbone.
Sunken face causes premature aging.
It can be difficult to enjoy eating.
Speech patterns may be affected.
Confidence suffers from an incomplete smile.
With enough bone loss, we may not be able to place dental implants later on, which is why it's important to replace missing teeth as soon as possible.
What are Dental Implants?
Dental implants are the only way to replace the root of a lost tooth, rather than just replacing the crown with traditional restorations. Dental implants are small posts or screws that are surgically inserted into the gums and jawbone, typically made from titanium. Once placed, the jawbone sees the implant as a new tooth root and will begin to grow and fuse around the implant. Dental implants prevent bone loss and actually stimulate new bone and tissue growth.
Benefits of Dental Implants
Prevent surrounding tooth movement
Preserve alignment, bite and TMJ
Prevent jawbone deterioration
Stimulate new bone and tissue growth
Permanent and secure
Lock restorations in place
Enjoy your favorite foods again
Clean and maintain like natural teeth
Speak and smile with confidence
What are my options?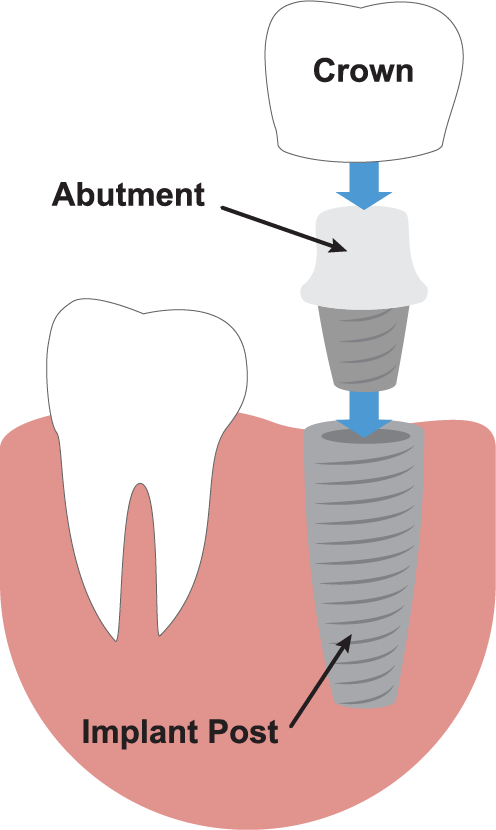 Dental implants can serve as anchors for stabilized restorations that look, feel, and function just like natural teeth. If you need to replace a single tooth, a dental implant fixed with a full crown is a better alternative to a bridge because we don't have to remove healthy tooth structure on either side as we do with bridges. Dental implants are a single tooth solution to a single tooth problem! If you need to replace several teeth, we can secure a bridge to one or more implants to fill the gap for a life-like solution that preserves the jawbone.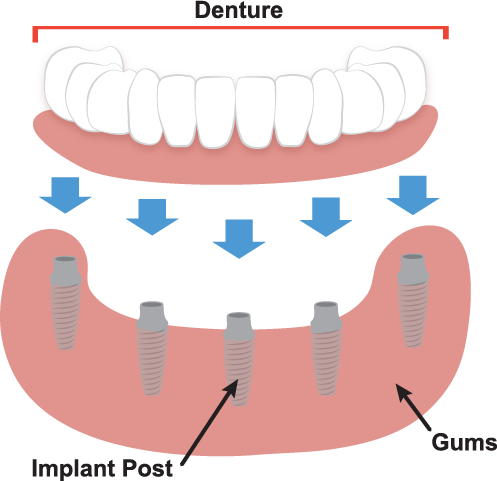 Implant Supported Dentures
If you need to replace all of your teeth, we can secure a full arch or denture with several implants, depending on your individual needs and budget. Implant supported dentures offer all of the wonderful benefits of dental implants while providing freedom from removable dentures. No more messy adhesives, no more soaking overnight, implant supported dentures are the closest thing to natural teeth.
Contact Us
If you have any questions about dental implants or would like to schedule a visit with your Gilbert, AZ implant dentist, Dr. Nathan Saydyk at Stoneridge Dental, give us a call today at (480) 400-8700 or request an appointment online!